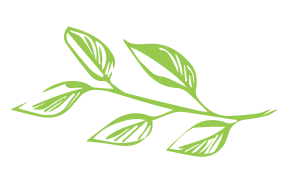 Great supplements start with quality ingredients. At Pure Essence, we certify the purity, potency and integrity of all of our ingredients.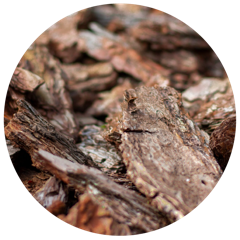 Provides a minimum of 45% beta-sitosterol. It promotes prostate health, reduces swelling and inflammation, and alleviates the symptoms of BPH.*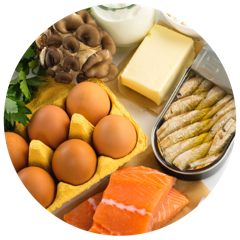 Been shown to assistance in relieving symptoms of an enlarged prostate.*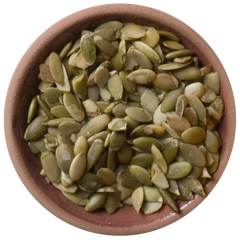 Deficiencies have been shown to potentially increase the likelihood of developing BPH. Taking zinc may help reduce urinary symptoms associated with an enlarged prostate.*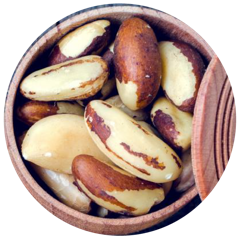 Plays an important role as an antioxidant defense mechanism in the body. Decreases the growth rate of prostate cancer cells.*
Helps regulate urination and calm the discomforts associated with prostate inflammation, activates circulation, and disperses stagnation.*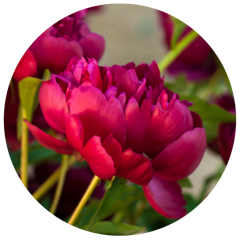 Helps reduce swelling and inflammation.*
Take 2 capsules daily with a meal.

The prostate is a small gland shaped like a doughnut. The urethra runs through its center. When the prostate's size is normal, the urethra is unrestricted, and urine flows through it freely.
In the modern world, inflammation of the prostate seems to be an inevitable part of the male aging process. According to western medicine, this occurs because older men convert more testosterone to dihydrotestosterone (DHT), which causes the tissues of the prostate to enlarge. When this happens, physicians are quick to prescribe drugs. Because these drugs may present undesirable side effects, many men prefer a more natural approach.
In Europe, physicians routinely prescribe natural products for men with prostate symptoms. The most effective of these products is beta sitosterol. In Great Britain alone, beta sitosterol's benefits have been described in major peer-reviewed medical journals such as the British Journal of Urology, and The Lancet, as well as in Cochrane Reviews, a massive database summarizing worldwide medical research.
Beta sitosterol benefits the prostate by inhibiting the production of an enzyme called 5-alpha-reductase. This enzyme causes free testosterone to be converted to DHT. Not only does modern medicine believe that DHT causes prostate enlargement, but it is also implicated in male pattern baldness, the "spare tire" effect around the stomach, and reduced libido. Thus, men who use beta sitosterol for prostate support may find that it also helps increase lean muscle mass, reduce fatty accumulations around the waist, and increase sexual interest and performance.
While studies show that 300 mg of daily beta sitosterol is an ideal dose for prostate support, a high-quality saw palmetto capsule will provide only about 0.64 mg. This means you would need nearly 500 capsules a day! The alternative is to use pure beta sitosterol, which can be easily extracted from the bark of pine trees. Using pure beta sitosterol cuts the needed dose down to one or two capsules per day.
Holistic health disciplines hold that prostate enlargement stems from the gradual depletion of energies known as Qi and Kidney Essence. Lack of these energies is thought to reduce blood flow, which causes blood to stagnate in prostate tissues. It is this stagnant blood that is thought to cause the inflammation that enlarges the prostate. These issues can be gradually resolved with a gentle blend of botanicals that are safe for daily use.
ProstateEssence™ is a complete prostate support system. It provides 417 mg per day of pure plant sterols from pine bark, of which between 285 and 315 mg are beta sitosterol. It also provides 1000 IU of Vitamin D3, every mineral and trace element vital to healthy prostate function, and an amazing blend of herbal extracts that have been used for centuries to support healthy prostate function.*

Careful ingredient sourcing and using the right tests to ensure safety and quality are a priority for us. Here are our lab results for the current batch of ProstateEssence™.
Really reduced urinary frequency
Finally some real improvement
I gave up on Larry King's 'Prosta-Genix' for 'Prostate Essence'. Initially I saw results with Prosta-Genix but then things leveled off and I still experienced frequent urinary urgency. I am on my 2nd bottle of Prostate Essence and my urinary frequency has greatly subsided. I'm almost back to normal. Prostate Essence is half the cost and seems to really deliver results. This product is worth a try.
Had high hope for this helping with prostate issues!
It Works
I tried many alternative medicines to take the place of my prescription Tamsulosin. Pure Essence actually works I've been taken Essence for 3 weeks along with Tamsulosin the last couple days I stopped taken Tamsulosin. Essence is working just as well as Tamsulosin. I take 2 pills a day 7 AM and 7 PM. It works for me.
Great product
Been using for several years. Excellent ingredients well packaged right price. Easy to order great service.