GMP refers to the Good Manufacturing Practice Regulations issued by the US Food and Drug Administration under the authority of the Federal Food, Drug, and Cosmetic Act. Through this they have created legal guidelines and regulations that require manufacturers, processors, and packagers of dietary supplements to take proactive steps to ensure that their products are safe, pure, and accurately labeled. GMP regulations also require implementation of a standardized systematic approach to manufacturing that requires nutritional supplement companies to minimize or eliminate instances of contamination, mix-ups, and other errors. The reason for these good manufacturing processes is to ensure that consumers receive products that are consistently manufactured to high standards for safety and efficacy. The failure of manufacturers to comply with GMP regulations can result in very serious consequences including product recall, seizure, fines, and jail time.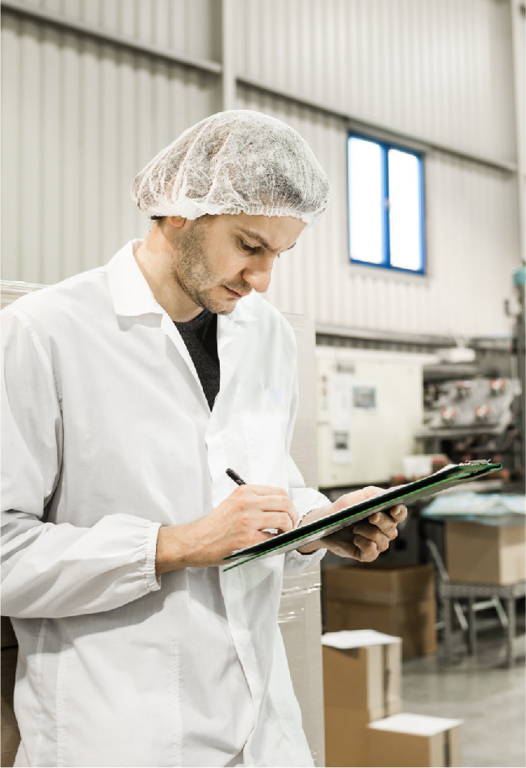 GMP regulations also address all kinds of company infrastructure issues including recordkeeping, personnel qualifications, sanitation, cleanliness, equipment verification, process validation, and complaint handling. Most GMP requirements are very general and open-ended, allowing each manufacturer to decide individually how to best implement the necessary controls specific to their company. This provides for a lot of flexibility and allows the individual manufacturer to interpret the requirements in a manner that makes sense for each unique business model.
GMP is sometimes referred to as "cGMP". The "c" stands for "current," reminding manufacturers that they must employ technologies and systems which are up to date in order to comply with the regulations. Systems and equipment used to prevent contamination, mix-ups, and errors, which may have been "top-of-the-line" 20 years ago, may be less than adequate by today's standards.
At Pure Essence, we believe that the GMP regulations are parallel with our continued commitment of ensuring safety compliance and peak performance each time you select our products. We are hopeful GMP requirements ensure consistency between all herbal supplement manufacturers and holds them to as high of standards as Pure Essence has always practiced. GMP requirements provide common sense practices that help our company improve, update, and maintain a high standard of internal manufacturing procedures. Our goal is to always produce and distribute the safest, highest quality nutritional supplements on the shelves. Good manufacturing training, practices, audits, and inspections support that goal.