We believe it's our responsibility to invest in our communities the same way they invest in us.
In 1998, we founded Pure Essence based on the realization that Eastern traditions can only improve Western medicines. Together they form a balance which brings superior health to you, inside and out. If you are already familiar with our company and product- you know that we use the finest quality ingredients, the most effective and safe formulas, the truest care for everyone involved in our process. And that is why nothing makes more sense then to continue spreading this holism beyond our small community into the communities that surround us.
Our sense of community spreads far beyond the end of our street. Charity knows no bounds, and so our charity is boundless- reaching not just through our great town but onward nationally, and globally as well.
Our mission has always been to provide superior health, it was only natural to be charitable in health as well. We found seven partners whose purpose aligned with our need to support the mental and physical health of others. Through them we can reach the cores of society- mothers, children, families, and veterans.
We are proud to call these foundations our partners and donate 10% of our profits to them every month:
The Gary Sinise Foundation
The Gary Sinise Foundation works with challenged and disabled veterans and first responders. It is their sacrifice that gives us our freedom and safety and make everything we do possible.
The Jed Foundation is a non-profit organization that protects emotional health and prevents suicide for teens and young adults in the United States. JED partners with high schools and colleges to strengthen their mental health, substance misuse and suicide prevention programs and systems.
Three Square works with a service network of community partners in the Las Vegas, NV community to reach struggling individuals and families at risk of hunger. They combine food banking, food rescue and ready-to-eat meals to be the most complete food solution for Southern Nevada.
Vitamin Angels is a global organization providing lifesaving vitamins to those at risk of malnutrition. They seek out the most vulnerable and often overlooked: pregnant women, infants, and children who live beyond the margins.
The Shade Tree provides safe shelter to women, women with children and their pet escaping domestic violence or in economic crisis in Las Vegas, NV. The shelter offers warm beds in a family dorm, daily meals, an onsite medical clinic as well as life changing programs and services that encourage self-reliance.
The Water Project is a charity that provides access to clean, safe and reliable water and sanitation solutions across sub-Saharan Africa, one village at a time. Over 1000 children a day die in Africa due to lack of a clean water supply.
St. Jude Children's Research Hospital
St. Jude Children's Research Hospital advances cures, and means of prevention, for pediatric catastrophic diseases through research and treatment. They have helped push the overall survival rate for childhood cancer from 20% to 80%.
With the help of our partners...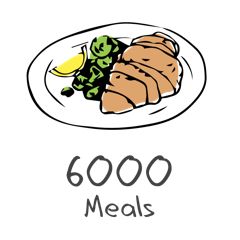 Every month, we provide 6000 meals to distressed families in Las Vegas.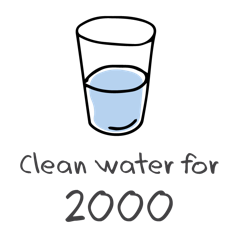 Every four months, we complete a water supply project that provides clean water to 2000 people.
Every month, we provide dietary supplements for up to 8000 children or expectant mothers worldwide.
Every day we work toward a better tomorrow by helping our partners provide homes for wounded veterans; give mental health support to children who are at high risk for depression & suicide; provide shelter, meals, clothing and school supplies to mothers and children who are victims of domestic abuse or have been abandoned; and help fund research and treatment for children with cancer.
Through these partners, we are able to reach those who need help locally, nationally and globally. Every time you choose our product, not only are you building your health, but you're touching the lives of thousands of others in the process. We could not do this without you. Thank you!